Go up against the trend and set sail --- 400 units T60 vehicles exported to Qatar
Sep 2, 2020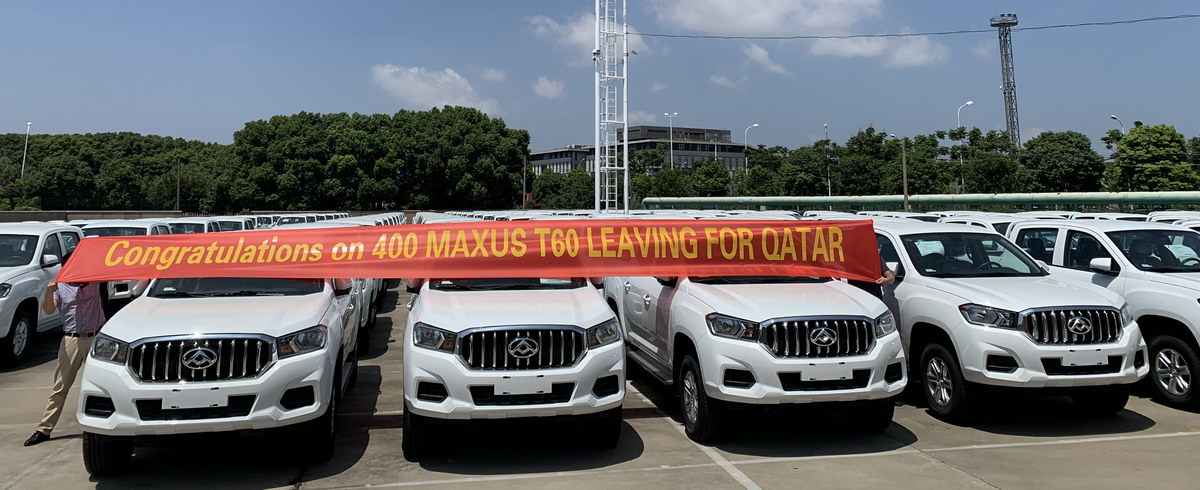 The various foreign trade markets under the epidemic situation are a bit cold. However, today, Shanghai's Yangshan Port is hot. In addition to the temperature, there is also a hot delivery site. On August 25, 400 units of T60 vehicles exported to Qatar were delivered.
We export to vehicle market in the Middle East. After years of intensive cultivation, we started from the customer's preference, combined with the local geographic location and the special vehicle requirements of the Gulf region, and had many in-depth exchanges with customers, and made detailed planning and meticulousness for them. The order was finally confirmed. After a month of hard work at the Chase factory, 400 units of T60 were successfully rolled off the assembly line.
The project team of NAIEC participated in the delivery ceremony. The project team felt the plight of foreign trade enterprises under the epidemic situation. The enterprise had to think of ways to survive and develop. For this reason, the import and export company increased E-business. In terms of investment, using network convenience, conducting cloud transactions, increasing the frequency of live broadcast, the market resonance effect is obvious.
Sailing shadows floating in the sky, shining and clear waters, and the voyage of 400 units T60 vehicles reminds us of Zheng He's voyages to the west, bringing hope and strength to customers, and confidence and dreams for us-redouble our efforts to open up the market.
we look forward to today and the present every year, and the number of orders is increasing like this. At that time, I will enjoy the wine and stay drunk with the boatman celebrating.